PhonePe Transaction History delete option is not possible. It is like an e passbook so there is no option to delete PhonePe transactions.
If want to hide transactions temporarily then you just filter the transactions by using the filter option available in right side corner in the PhonePe transactions menu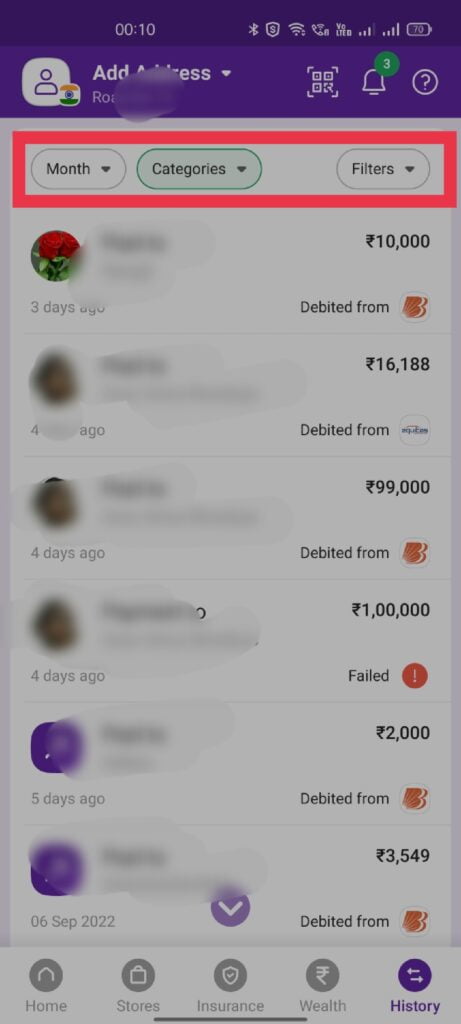 There are many filter options available in phone pay transactions like a based month, Category (Merchant Payments, Money Sent, Self Transfers), and also filter with UPI, credit card, PhonePe wallet, etc.
If you don't have a PhonePe account use the below link to download
Step1: Use the below link to download the app
Step2: Register using your mobile number and link your bank account.
Step3: Start making 24×7 instant UPI payments for money transfers, recharges, bill payments & more.

30 Crore Indians pay with PhonePe. It's 100% safe & secure.
Download the app now. https://phon.pe/ru_maru6ui3