Step-By-Step Procedure To Install Kali Linux On VMWare Workstation
Here we will learn How to set up Kali Linux in VM Ware Workstation with our step-by-step installation guide.
What is Kali Linux?
Kali Linux is a Debian-based Linux distribution mainly designed for Ethical Hackers for doing penetration testing and digital forensics. It is maintained and funded by Offensive Security. It comes with Hundreds of preinstalled hacking and networking tools.
What is VM Ware Workstation?
VM Ware workstation is a hypervisor tool used to run Virtual Machines, Containers, and more. It was developed by VM Ware, Inc and it is an American cloud computing company. You can use the VM Ware application on Microsoft Windows, Linux, and MAC as the Virtual Machine.
To run Virtual Machine, VM Ware launched two software, One is Paid Tool – Named VM Ware Workstation PRO and the other one is a free tool named VM Ware Workstation player. VM Ware Workstation Pro comes with Many Features and VM Ware Workstation comes with limited features.
Recommended System Configuration to Install Kali Linux On VMWare Workstation:
Here we recommended system configuration as minimum configuration to run the virtual machine smoothly on VM Ware.
8 GB RAM
Intel I3 – 10th Gen or More
250 GB SSD ( HDD also working fine but SSD works 2 times faster than HDD)
Required software to Setup the Kali Linux on VM Ware
How to Setup Kali Linux on VM Ware Workstation?
To set up kali Linux on VMware, first, we need to install VM Ware Workstation.
1. How to Install VM Ware Workstation Pro?
1. Download VM Ware workstation pro. Once downloaded install it.

2. you can install VM Workstation by simply opening the setup file and accepting the terms and conditions then selecting next, install, and finish options to install it.
The First time when you Open VM Ware it will ask license key, you have the license key you can enter it there else select the trial version which works for 15-30 days or use VM Workstation Player which was completely free.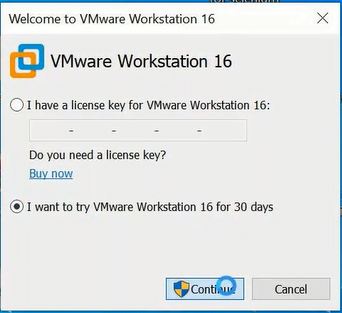 2. Setup Kali Linux in VMWare Workstation
1. We have downloaded and installed VM Ware Workstation. Now we need to download the kali Linux VM Ware Fie.- Download Link.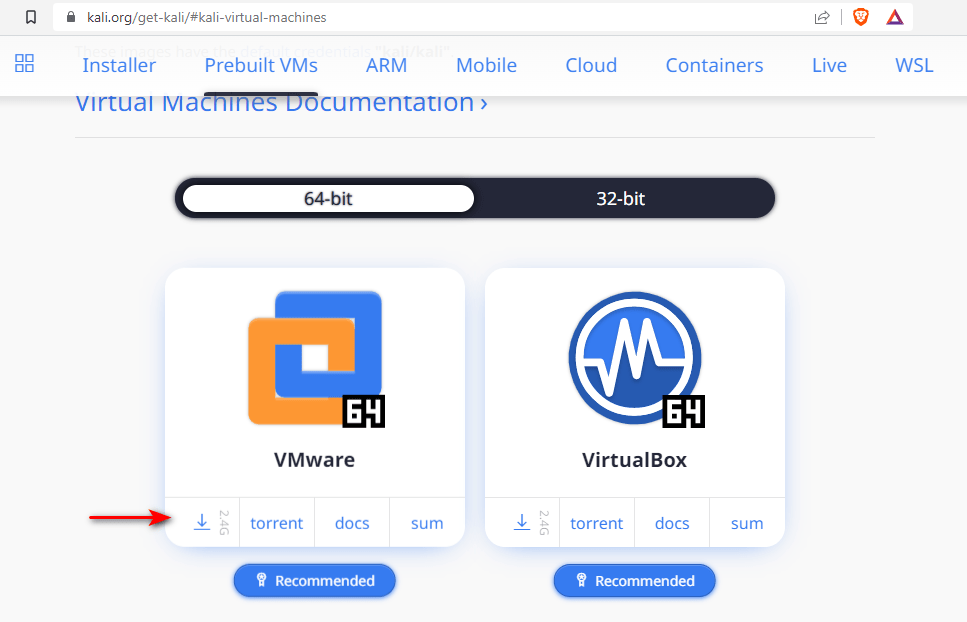 2. After downloading the Kali Linux VMware file, right-click on that and select extract to kali-Linux-XX-VMware. This only once shows when you have installed Winrar on your PC.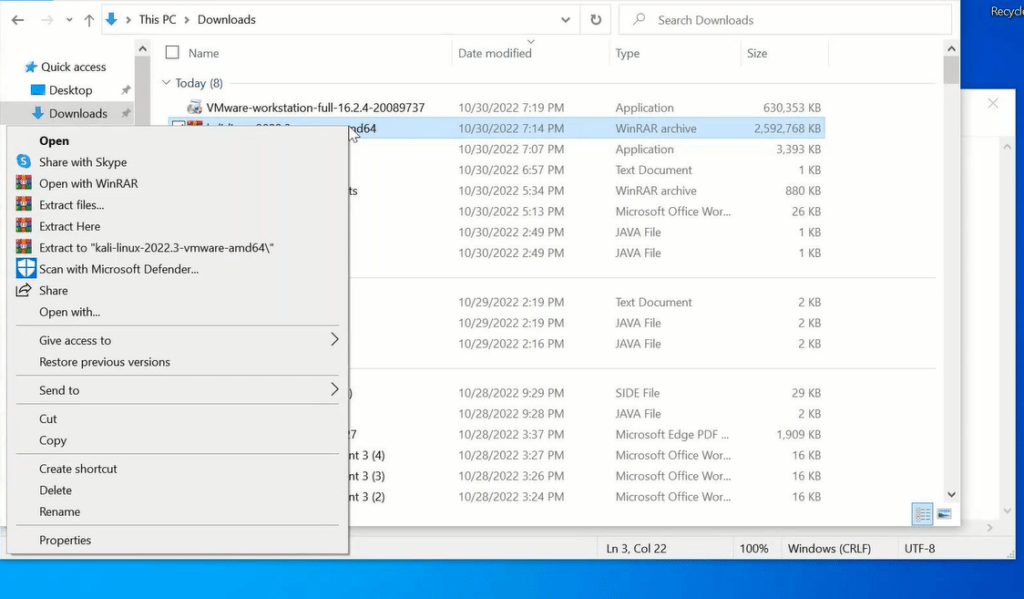 3. Once the file is extracted, Open VMWare Workstation and select the option Open a Virtual Machine.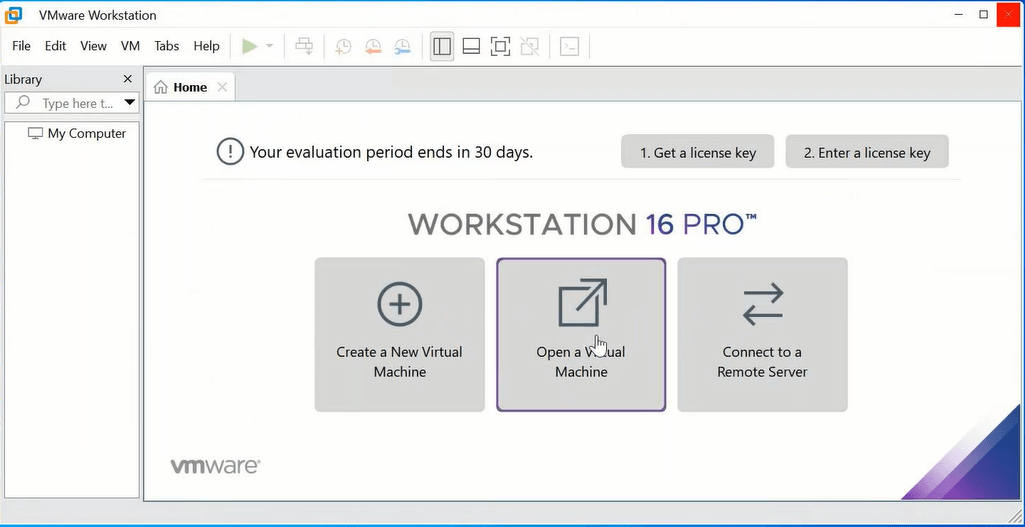 4. Now you will get a pop-up, In that select the kali-Linux Vmware ware file (located in the folder extracted from Kali Linux VMware rar file). then click on open.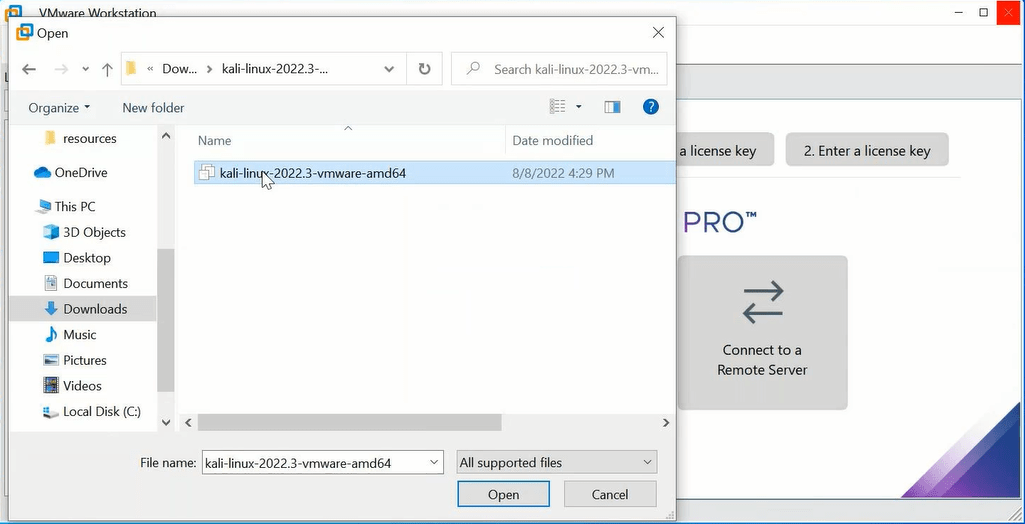 5. Now Kali Linux VM Ware setup has been done.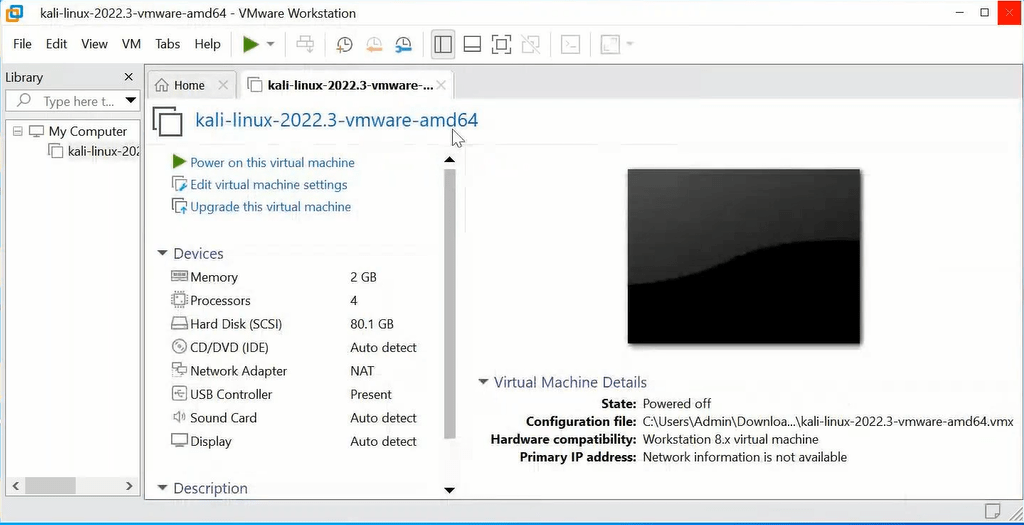 6. To Open and run kali Linux VM Ware select power on this virtual machine.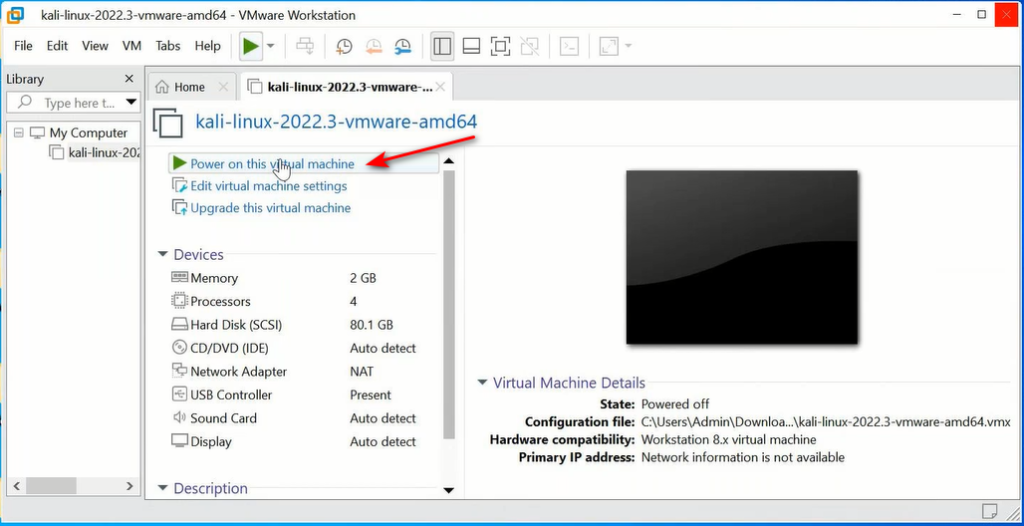 7. Once the Kali Linux virtual machine launched successfully. you will get a kali Linux user login screen.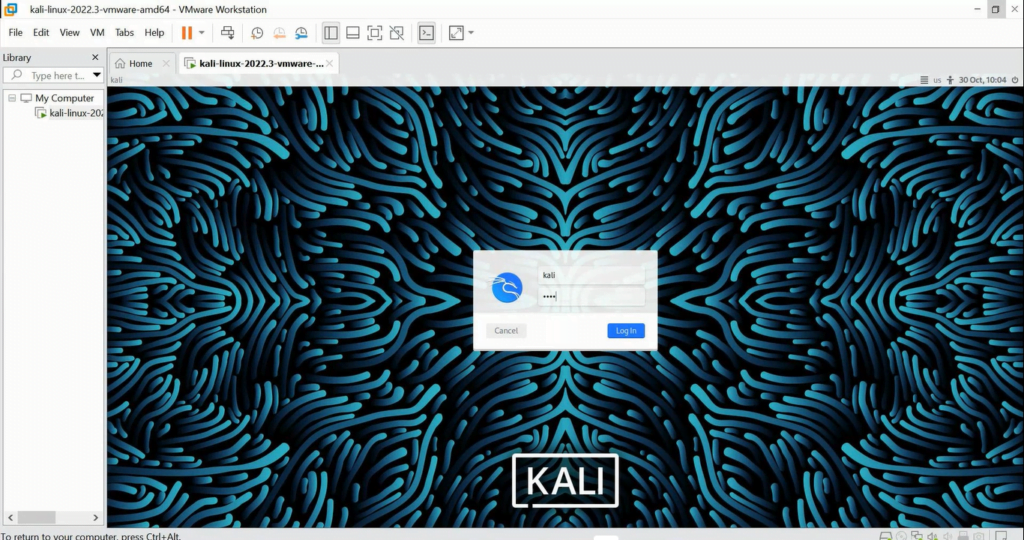 Username: kali
Password: kali
above are the login details for the kali Linux virtual machine. That's it.
Note: I hope this document helps you. Comment if you have faced any issues you get repaid within 24 hours and also comment your opinion about this article which helps to improve our blog.